Phew, the holiday time is over, which kept me very busy, hence the no posting. Below is a sketch of a girl and a dog (shocking!) that I did on the airplane from the West Coast back out East.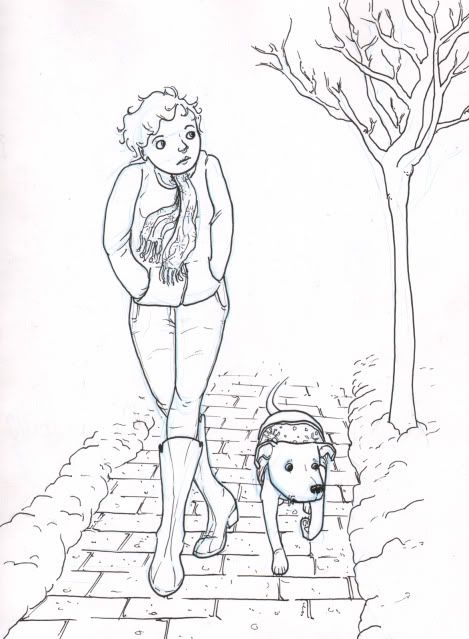 Also, I want to announce that I am going to participate in Fun-a-Day 2011, starting on January 1st! Right here on this blog! There will be drawings! Words! Thrills to no end! I'll post my first image on the new year, along with a short description of my project this year.
Lastly, if something called Fun-a-Day! appeals to you, you should look it up (I cannot find links!)! It's amazing! In a nutshell, you choose something fun (or anything - making your bed, hugging a stranger), and do it every day all the month of January! At the end of the month, there are group shows all over the country. Fun! A day!